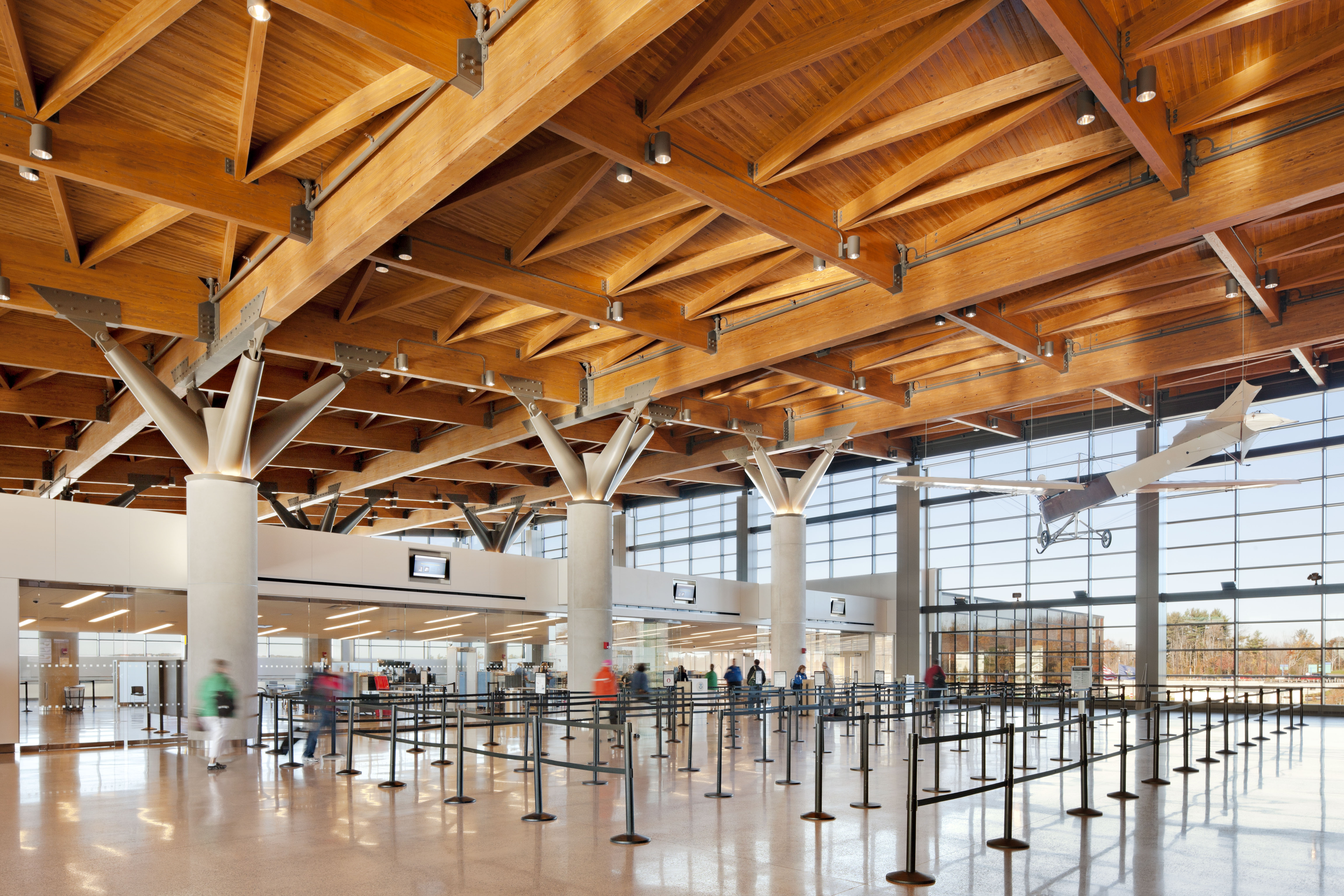 Portland, Maine - The City of Portland, Maine expects to sell its General Airport Revenue Bonds, Series 2019 (Non-AMT)(Green Bonds) during the week of November 18 to provide funds to refund, on a current basis, all Series 2019 Bonds due on January 1, 2021. The Series 2010 Bonds are callable at any time on or after January 1, 2020. These are the first Airport Designated Green Bonds being issued in the United States.
The Series 2010 Bonds were issued to provide a portion of the funds to finance the design, construction and equipping of an expansion and renovation of the Jetport terminal completed in 2012.
"Sustainability has been a focus of the City of Portland and the Jetport's Capital Improvement Program for the past ten years. I am pleased to have this Bond designated as a Green Bond," said Paul Bradbury, Airport Director. "This is a first for the airport industry, and is in line with our mission to be an environmentally-conscious gateway" he continued.
S&P Global Ratings raised its long-term rating on Portland, Maine's general airport revenue bonds outstanding, issued for Portland International Jetport (PWM), to 'A-' from 'BBB+'. The outlook is stable. "The rating upgrade reflects our expectation that PWM will maintain debt service coverage (DSC) at levels we consider strong, and debt and liabilities capacity at levels we consider very strong, along with no additional debt needs," said S&P Global Ratings credit analyst Scott Shad.
Moody's Investors Service has affirmed and assigned a Baa1 rating to the Series 2019, also with a stable outlook. The rating agency states that the "... profile reflects the stable economic history of the jetport's service area and the strong airline diversity including multiple low-cost carriers, with the largest carrier accounting for only 30.1% of enplanements.
S&P Global Ratings separately evaluated and scored the Terminal Project as "Green Bonds". The project, completed in 2012, achieved U.S. Green Building Council (USGBC) Leadership in Energy and Environmental Design (LEED) Gold Certification The 2019 transaction achieves an overall Green Evaluation score of E2/66, which is the second-strongest Green Evaluation score on our scale of E1 (highest) to E4 (lowest). Approximately 29% of project costs fall within the scope of S&P's Green Evaluation.
The purpose of labeling the bonds as Green Bonds is to allow purchasers to invest directly in projects that finance environmentally beneficial purposes. The holders of the bonds do not assume any specific project risk or economic benefit related to any of the funded projects as a result of the Green Bonds designation.
This is the first series of Green Bonds that have been issued by the City of Portland.
###