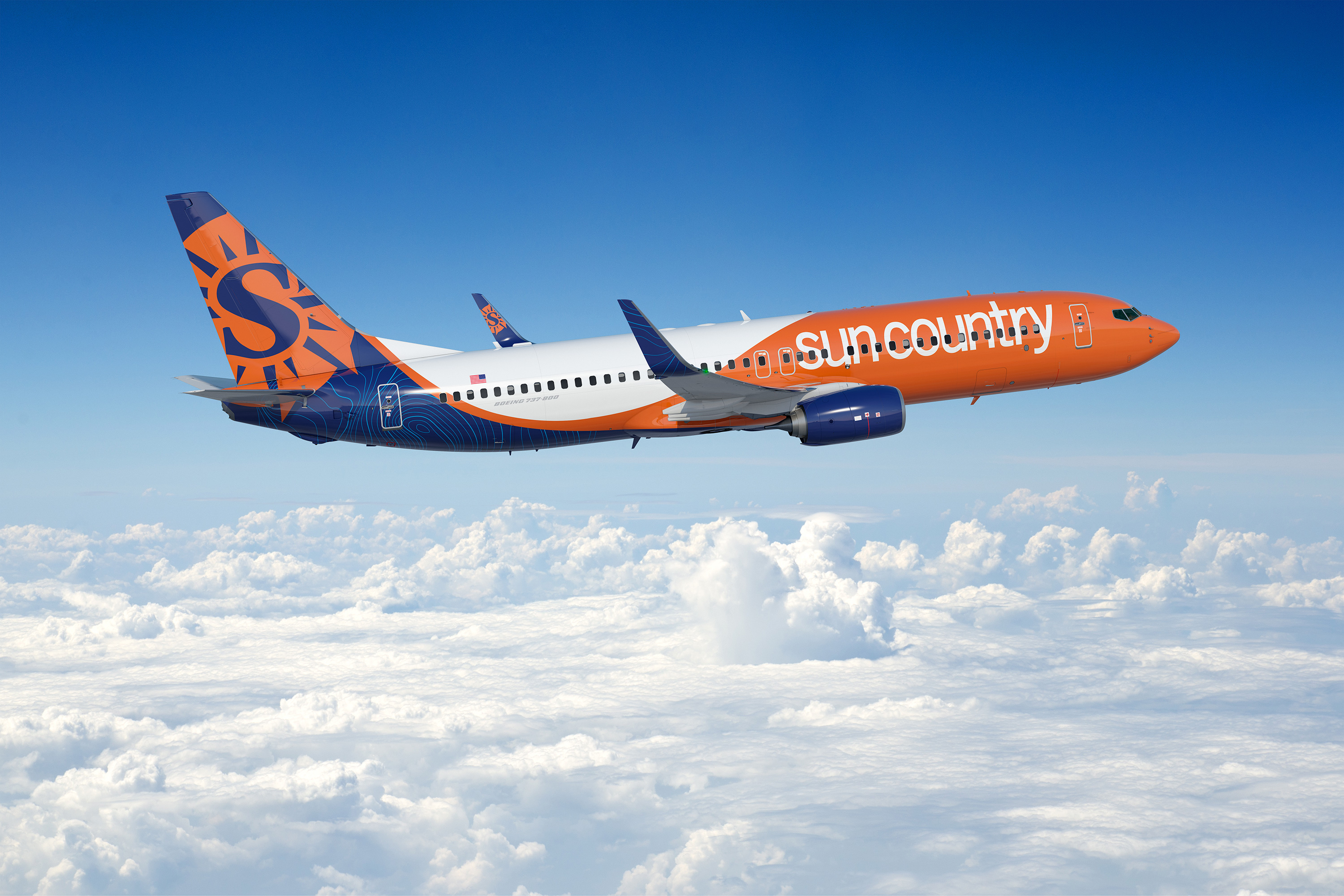 Portland, Maine - The Portland International Jetport today announced that Sun Country Airlines will start non-stop service to Minneapolis-St. Paul, Minnesota beginning June 18, 2020. Flights will operate twice a week on Sunday and Thursday.
"We are thrilled to have Sun Country joining our lineup of airlines," said Paul Bradbury, Airport Director. "Minneapolis - St. Paul is a very strong market for the Jetport, and we know from our passengers that non-stop service is a major selling point, not just for departing, but also arriving home."
"We are excited to welcome Portland International Jetport in Portland, Maine to our growing network and to provide service to Minneapolis - St. Paul," said Sun Country Chief Revenue Officer Grant Whitney. "We're committed to affordably connecting guests to their favorite people, places, and memories and we look forward to bringing that commitment to Portland. We think guests will enjoy our low fares, great customer service, and comfortable onboard experience."
The flights will operate twice a week on a Thursday/Sunday rotation. Flights can be booked at www.suncountry.com
Flight Schedule
Thursday

Sunday

Depart Minneapolis

Arrive PWM

7:35am

11:20am

Depart Minneapolis

Arrive PWM

4:00pm

7:45pm

Depart PWM

Arrive Minneapolis

12:15pm

2:25pm

Depart PWM

Arrive Minneapolis

8:40pm

10:50pm

*Flight times subject to change. Please check www.suncountry.com for most current flight schedules
With an annual economic impact of over $1 Billion to the local economy the Portland International Jetport provides non-stop service to 22 destinations on nine airlines. With all three global airline networks represented, passengers can connect to over 2,000 global destinations with just one connection out of PWM. The Jetport has won multiple customer service awards including the 2015, 2017, and 2018 Airport Service Quality Awards.
###