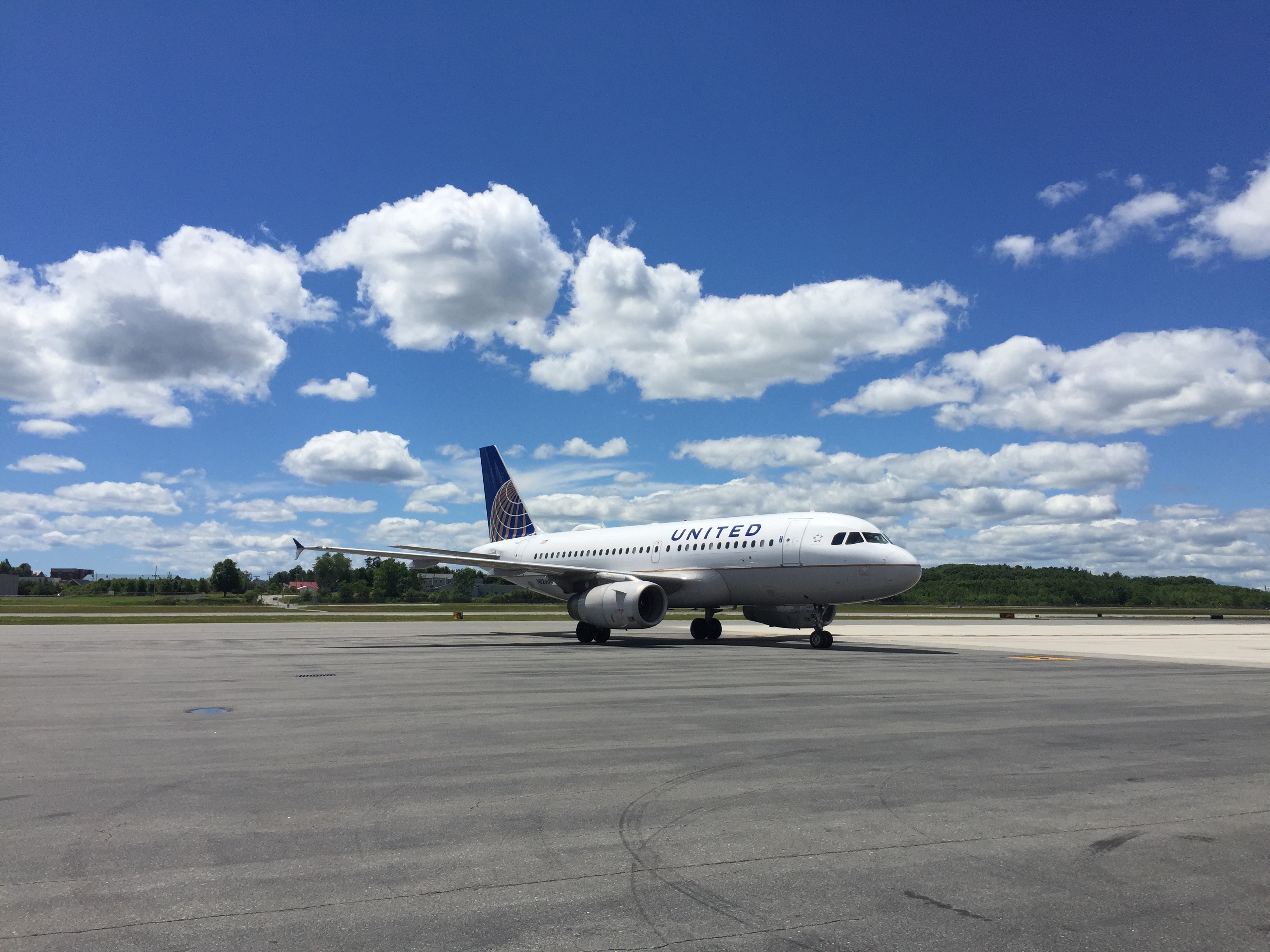 Portland, Maine - The Portland International Jetport announced today that United Airlines will begin Saturday and Sunday service to its hub in Denver, Colorado starting June 8, 2019. The seasonal service will run through Labor Day and provide easy connections through Denver to some of Maine's highest demand west coast destinations.
"We are thrilled to see United Airlines make this investment into Portland" said Paul Bradbury, Airport Director. "We have been working with United to engage the Denver market and to increase our east-west connectivity. Given the strength of United's hub in Denver and the connection opportunities that exist, today's announcement does just that. We are grateful United chose to make getting to Maine much more flyer friendly" he continued.
"We are thrilled to bring nonstop United service between Denver and Portland and the customers of Maine," said Steve Jaquith, United's vice president of the Denver hub. "By offering customers new seasonal summer weekend service to Denver gives them even more opportunities to connect to the Rocky Mountain region and beyond. We're looking forward to connecting Portland customers to Denver and the hundreds of domestic and international destinations in United's network."
The new service operates every Saturday and Sunday starting on June 8, 2019 and running through Labor Day.
SCHEDULE
Depart Denver, CO - 8:00am
Arrive Portland, ME - 1:54pm
Depart Portland, ME - 3:05pm
Arrive Denver, CO - 5:40pm
*Sample Flight Schedule. Times may change. Check United Airlines website for actual flight times.
Flight schedules and fares are available at United Airlines website www.united.com.
###