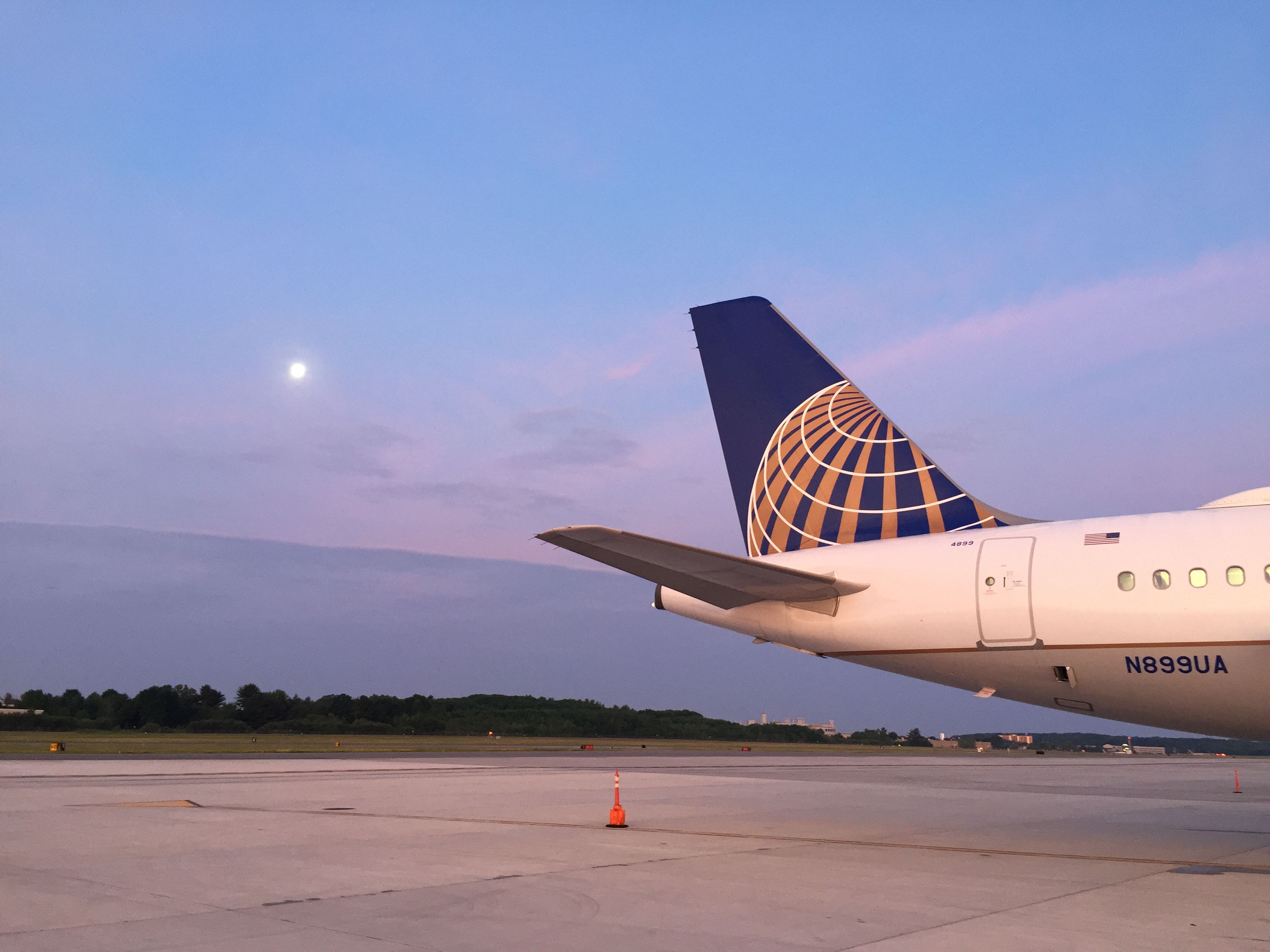 Portland, Maine - The Portland International Jetport today announced that United Airlines will expand their Denver service from Weekend service to Daily service starting June 4, 2020. The service will run Daily through September 7, 2020. This expanded service means United Airlines now serves four hub destinations with Daily service. The other hubs are Chicago O'Hare, New York/Newark, and Washington Dulles.
"This announcement from United is welcomed news for Mainers traveling west" said Paul Bradbury, Airport Director. "We have been focused on adding more connectivity to the west, and United's expanded commitment to Denver is helping us tremendously in providing non-stop service to a top 10 destination and allowing for easier connections to many more secondary markets on the west coast," he continued.
The service is scheduled to operate on an Airbus A319 aircraft June 4, 2020 - September 7, 2020. Tickets are available for purchase on United Airlines website www.united.com.
"Today's announcement better connects PWM and its travellers to the West coast. Over the past few years the Jetport has worked closely with our airline partners to make going west easier. In 2017 there were no non-stop seats departing for destinations west of the Mississippi River. In the summer of 2020 there will be approximately 2,000 seats a week flying non-stop west of the Mississippi for the peak summer season" Bradbury continued.
With an annual economic impact of over $1 Billion to the local economy the Portland International Jetport provides non-stop service to 24 destinations on nine airlines. With all three global airline networks represented, passengers can connect to over 2,000 global destinations with just one connection out of PWM. The Jetport has won multiple customer service awards including the 2015, 2017, and 2018 Airport Service Quality Awards.
###